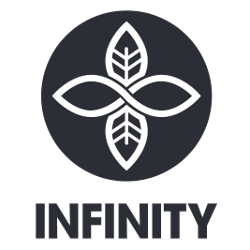 Infinity Wide Speed sup surf
2.295,00€
Description
Wide Speed sup surf
This is a full carbon board targeted at beginner-intermediate surfer who wants something cooler than the Wide Aquatic or perhaps already has something like the RNB and is looking for that new board.
Also for the larger rider who surfs good or rider who lives in bumpy ocean who wants a stable board.
You can see there are a few sizes for expert surfers as well. This board is really cool.
The prime sizes for advanced surfers is 100L 115L 125L…
Specs: 7.7 x 28″ LT100 – 7.11 x 30″ LT115 – 8.2 x 32″ LT126 – 8.6 x 32″ LT138 – 9.0 x 33″ LT 155 – 10.0 x 32″ LT172 -10.0 x 33″ LT186 – 11 x 34″ LT201
| | |
| --- | --- |
| Dimensions | N/A |
| Available colors | White |
| Available sizes | 10.0 x 32", 10.6 x 33", 11.0 x 34", 7.11 x 30", 7.7 x 28", 8.2 x 32", 8.6×32", 9.0 x 32" |
| White | New SupSPension contruction PVC carbon |
| Orange | 5 fins carbon honeycomb |
| Litres | 115 |
| Litres | 155 |
| Litres | 126 |
| Litres | 138 |
| Litres | 172 |
| Litres | 186 |
| Litres | 201 |
| Litres | 100 |
| Dimensions | 7,11" ×" 30" in |
| Dimensions | 9,0" ×" 32" in |
| Dimensions | 8,2" ×" 32" in |
| Dimensions | 8,6" ×" 32" in |
| Dimensions | 10,0" ×" 32" in |
| Dimensions | 10,6" ×" 33" in |
| Dimensions | 11,0" ×" 34" in |
| Dimensions | 7,7" ×" 28" in |