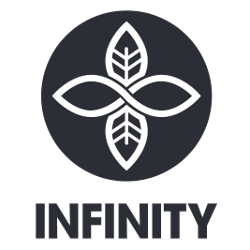 Infinity Sup BlurrV2
2.295,00€
Description
BlurrV2 wave supboard by Infinity Sup.
Dave Boehne has brought back an original favorite in the BLURR performance surf SUP with the highly anticipated V2.
The BlurrV2 incorporates a new SUPspensionTECH carbon construction to promote flex and work in conjunction with the new step rail design. This board features a single concave, pulled in tail template w/ a wing pin tail taken from the New Deal. This board has lots of pivot off the bottom and seamless carve style ride under the feet.
The new step rail provides hidden volume in the center of the board and takes thickness away from the rails allowing for a low aspect shortboard style rail in the water. This step also creates strength corrugation which we worked on a new SUPspensionTECH construction to promote flex back into the ride.
The BLURRv2 dims sit right in between the RNB and Bline. As you can see, the sizes are not quite as aggressive as the BLine and not as generous as the RNB. The rocker is also not as low as the RNB and not as curved as the BLine, it has more of a moderate traditional rocker which makes for predictable transitions and speed.
Kai Lenny's favorite board.
Comes with tri carbon futures honeycomb fins
Specs:
7.5 X 24.5 X 72L
7.8 X 25.5 X 79L
7.11 X 27.5 X 90L
8'0 X 28 x 99.5L
8.2 X 29.5 X 109L
8.2 X 30 X 115L
8.5 X 30.5 X 122L
8.8 X 31.5 X 132L
8.11 X 32.5 X 142L
Error: Contact form not found.
| | |
| --- | --- |
| Dimensions | N/A |
| Available colors | White |
| Available sizes | 7.11' x 27.5'', 7.5' x 24.5'', 7.8' x 25.5'', 8.0' x 28", 8.11' x 32.5'', 8.2' x 29.5'', 8.2' x 30'', 8.5' x 30.5 '', 8.8' x 31.5'' |
| Construction | New SupSPension contruction PVC carbon |
| Fin | 3 fins 4"5 carbon honeycomb |
| Litres | 100 |
| Litres | 115 |
| Litres | 72 |
| Litres | 142 |
| Litres | 132 |
| Litres | 121 |
| Litres | 109 |
| Litres | 90 |
| Litres | 79 |
| Dimensions | 8,0" ×" 28" in |
| Dimensions | 8,2" ×" 30" in |
| Dimensions | 7,5" ×" 24,5" in |
| Dimensions | 8,11" ×" 32,5" in |
| Dimensions | 8,8" ×" 31,5" in |
| Dimensions | 8,5" ×" 30,5" in |
| Dimensions | 8,2" ×" 29,5" in |
| Dimensions | 7,11" ×" 27,5" in |
| Dimensions | 7,8" ×" 25,5" in |