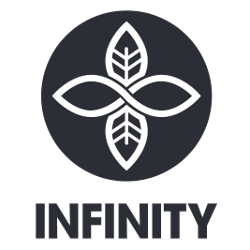 Infinity Sup RNB
2.295,00€
Description
RNB wave supboard by Infinity Sup.
Infinity Sup RNB the Round Nose Blurr is one of our most popular performance surf designs of all time.
Perfect blend of performance vs stability and a noticeably FAST board. This design bridges the gap between a traditional "shortboard" style outline and the "tomo" inspired parallel rail boards.
This board allows riders to ride a shorter and narrower board while maintaining similar stability of a board 1-2" wider.
Features a slight single concave and a deeper double between the fins.
Very versatile in the small stuff and can mix it up in some juice as well with the 5 fin option.
Comes with five Clan honeycomb fins
New color 2022/2023 Dolphin blue
Specs:
7'1 x 24 LT 72.3 – 7'4 x 25 LT 78 – 7'7 x 27 LT 87.5 – 7'11 x 28" LT 98
8'2 x 29" LT 115 – 8'2 x 30" LT 125 – 8'5 x 31 LT 133.5 – 8'8 x 32 LT 142
Error: Contact form not found.
| | |
| --- | --- |
| Dimensions | N/A |
| Available colors | Dolphin blue |
| Available sizes | 7'1'', 7'4'', 7'7'', 7'11'', 8'2'' x 29'', 8'2'' x 30'', 8'8'', 8'5'' |
| Construction | SupSPension contruction PVC carbon vector strenght |
| Fin | 5 fins 4"5/3.5" carbon honeycomb |
| Litres | 115 |
| Litres | 125 |
| Litres | 98 |
| Litres | 72.3 |
| Litres | 87.5 |
| Litres | 142 |
| Litres | 133.5 |
| Litres | 78 |
| Dimensions | 8,2" ×" 29" in |
| Dimensions | 8,2" ×" 30" in |
| Dimensions | 7,11" ×" 28" in |
| Dimensions | 7,1" ×" 24" in |
| Dimensions | 7,7" ×" 27" in |
| Dimensions | 8,8" ×" 32" in |
| Dimensions | 8,5" ×" 31" in |
| Dimensions | 7,4" ×" 25" in |