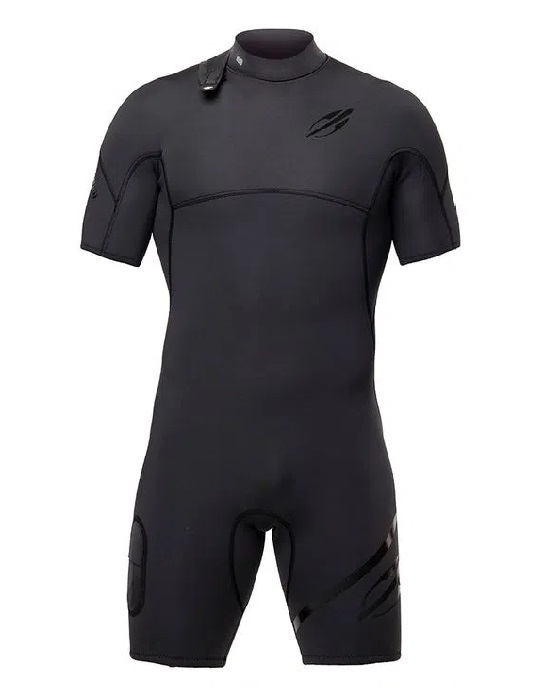 Mormaii Flexxxa PRO UVSuit 1MM – Short John
135,00€
Description
Mormaii Felxxxa PRO UVSuit 1MM – Short John by Mormaii Wetsuit.
Short john short sleeve, with entry system with velcro also has an anatomical modeling, developed with L rubber, lightweight and flexible neoprene, ensuring greater comfort for the athlete. in addition to elastolock sewing, flexible sewing and double construction. we at mormaii always value the comfort and practicality of our clothes. 
Combining innovative technologies, modeling studies and usability tests, we develop each outfit thinking about its greater functionality and improving the performance of each athlete.
Thus, comfort, durability and performance go together with our clothes.
Feature:
Material: superflex: high flexibility 100% stretch rubber | technology: Mormaii anatomical modeling. 
Entry system: in exclusive Mormaii system without zipper, with ergonomic collar with velcro closure. Wire-cut finish. 
Uv protection: blocks up to 98% of uv rays in accordance with arpansa standards, an australian entity that is a world reference in measuring tissue fpu
Thickness: 1 mm
Composition: 100% polychloroprene with lining fabrics 86% polyamide, 14% elastane.
Factory warranty: Mormaii, the largest manufacturer of wetsuits in latin america, offers a warranty on rubber suits in cases of manufacturing defect in the seams for a period of three  years, with three  months legal guarantee of two  years and nine  months factory warranty.
Available sizes: S – MS – M – MT – L – XL
| | |
| --- | --- |
| Available sizes | S, MS, M, MT, L, XL |
| Available colors | Black |
| Thickness | 1 mm |
| Zip | NO zip |
| Dimensions | N/A |
| Dimensions | N/A |
| Dimensions | N/A |
| Dimensions | N/A |
| Dimensions | N/A |
| Dimensions | N/A |