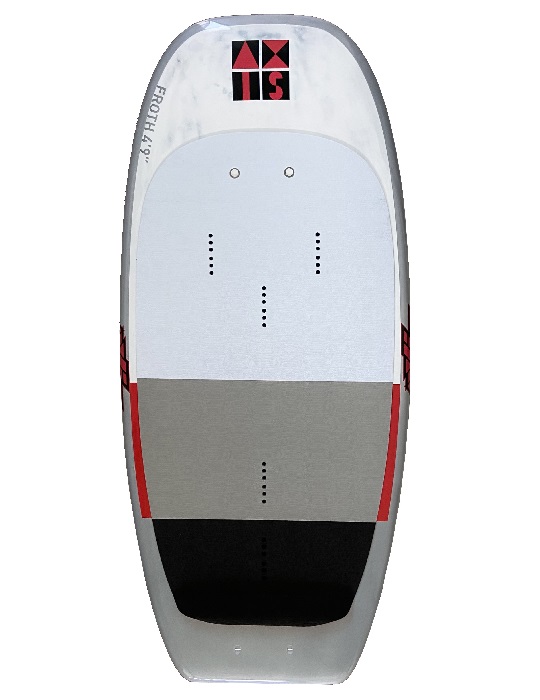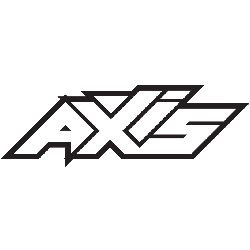 Axis Froth wing foil board
1.695,00€
Description
Froth wing foil board
The new design features all the latest from Adrian Rouper.
Designed as the perfect cross over between winging and Intermediate/advanced level of Wing Foiling and Downwind.

Multiple inserts in front and rear straps. You can fine tune your stance or with all the options. Adjustable tracks on the bottom, for mounting your foil at the right place.
Extra volume on the nose of the board for easy take off.
This is a technical shape with the latest concepts for performance wing riding.
Handle on the bottom helps with carrying the board when combined with a hand wing / wing surfer. 
Construction: Sandwich PVC – EPS / Carbon construction. Lightweight and strong.
Available in four different sizes  4'9x 25.5 LT70  – 5'0 x 26″ LT 80  – 5'2 x 26.5″ LT 90  – 5'5 x 27.5 " LT 105
| | |
| --- | --- |
| Dimensions | N/A |
| Available colors | White |
| Available sizes | 4'9 x 25.5", 5'0 x 26", 5'2 x 26.5, 5'7 x 27.5" |
| Construction | Carbon PVC Sandwich |
| Litres | 80 |
| Litres | 90 |
| Litres | 70 |
| Litres | 105 |
| Dimensions | 5'0" ×" 26" in |
| Dimensions | 5'2" ×" 26'5" in |
| Dimensions | 4'9" ×" 25'5" in |
| Dimensions | 5'7" ×" 27'5" in |