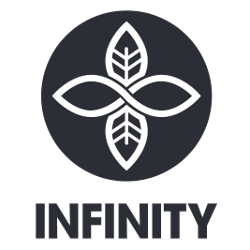 Infinity Fly Wing 2023 GOLD – NEW shape
Customize the product to find out the price.
Description
Fly Wing 2023 GOLD – NEW shape
PRODUCT GUIDE
The new Fly Wing 2023 by Infinity is an exceptional product! We are very proud to announce how our R&D team has made the best wing sail on the market. It was hard work but the result is super!
We have gained new knowledge and skills in different conditions and are now ready to launch this fantastic new toy
The Infinity Fly Wing can be used in different elements offering easy power in any condition, Sup, Foilboard, Skateboard, Ski, and Snowboard.
HOW TO RIDE THE NEW INFINITY FLY WING 2023
The whole sail layout has been updated. New disposition of panels now more reinforced to all the leading edge
More thrust and greater control in strong and gusty winds through four small battens for wing. Improved glider acceleration in all conditions. New wingspan, more tension of the leech.
The new reduced panel between the strut is now bendit in order to have more power and control.
More comfortable through the new handles perfect for flying and riding.
Weight reduced by 10%.
The new infinity flying wing comes with a comfortable backpack and 6.0 wrist leash
Each size has been developed for different needs.
3.0 and 4.2 more dedicated to extreme conditions while the 5 and 6 have such a super lift that they can glide with just 7 knots.
Sizes (m2)                     3.0mt    4.2mt    5.0mt    6.0mt
Wind range (Knots)     20/35    15/30     12/25      7/18
MAX PSI pressure         7PSI       7PSI       6PSI       6PSI
Enjoy the wing by Infinity!
Error: Contact form not found.
| | |
| --- | --- |
| Weight | N/A |
| Dimensions | N/A |
| Available colors | Black-Gold |
| Available sizes | 3.0mt, 4.2mt, 5.0mt, 6.0mt |
| Dimensions | 6,0" in |
| Dimensions | 3,0" in |
| Dimensions | 4,0" in |
| Dimensions | 5,0" in |