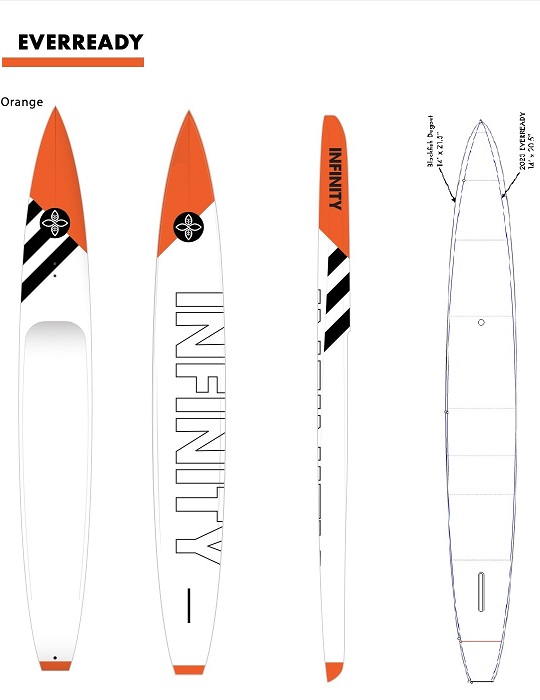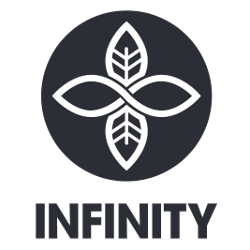 Infinity EVERREADY Dugout – Coming 2024
3.495,00€
Description
Infinity EVERREADY Dugout – Coming 2024
EVERREADY is the new all-around all water design to replace the favorite Blackfish Dugout.
The new design has to be exceptional to replace the very popular and very successful Blackfish design. The rocker, bottom shape, and outline all
have changed to become the new evolution in the Infinity race line up! Dave Boehne and the team Arthur Arutkin, Itzel
Delgado, Candice Appleby, Juliette DuHaime and Riccardo Rossi were instrumental in the development of this new shape.
The main goal with the EVERREADY was to create a one board that can race all throughout Europe in any condition like
we get on the EuroTour… Lots of glide for the flatter conditions and longer distance races…
Also have the all around attributes to navigate through mild bumps, chop, up and downwind and sprinting style paddling… This board gets off the
line extremely fast and holds glide speeds incredibly well. The higher volume and deeper recessed dugout add all the
stability you need to keep the energy in your legs in longer distances.
The new bottom design and rocker is what sets this board apart from previous designs… This board is very "playful" and
responds to the rider in all situations making it very easy for anyone to get familiar with the board right away and attack in
racing situations.
The rocker allows to hold momentum paddling into chop much easier and this same reason makes this
board very easy to catch bumps and draft…
Arthur Arutkin raced this board to 2nd Place in the Downwind Race in the Gorge Paddle Champs as well as 2nd Place in
a completely different style race in the tech course showing the wide range of conditions this board can excel in.
Key Points:
-New outline
-Narrower nose than Blackfish
-Deeper recess dugout
-New bottom design, and rocker profile.
-Narrower size 21"
Available Sizes: 14 X 21 X 282L  – 14 X 22.5 X 293L  – 14 X 24 X 320L  – 14 X 26 X 349L  – 14 X 28 X 362L
Error: Contact form not found.
| | |
| --- | --- |
| Dimensions | N/A |
| Available colors | orange – white |
| Available sizes | 14' x 22.5", 14' x 26", 14' x 28'', 14' x 21'', 14' x 24'' |
| Fin | Infinity Carbon race fin |
| Construction | Team Elite carbon PVC sandwich |
| Handle | Grab |
| Litres | 282 |
| Litres | 293 |
| Litres | 320 |
| Litres | 349 |
| Litres | 362 |
| Dimensions | 14" ×" 21" in |
| Dimensions | 14" ×" 22,5" in |
| Dimensions | 14" ×" 24" in |
| Dimensions | 14" ×" 26" in |
| Dimensions | 14" ×" 28" in |