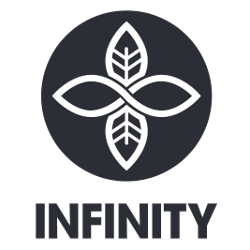 Whiplash 14 x 24 hollow TEST
Description
Whiplash 14 x 24 hollow TEST
super offer for the Whiplash is THE fastest, most efficient board on the water available in the most advanced HOLLOW carbon technology we have ever offered.
The revolutionary hybrid elevated tail with a mini-square tail design is the first of it's kind and a completely new design approach in regards to maximum glide and release. The fastest most stable and efficient tail we have ever designed.
This board works very well upwind, and enough stable control to ride moderate bumps off the tail.
The New Whiplash went through some small refinements in key areas. Similar to the Blackfish, Dave Boehne kept with the unique inverse Vee bottom concept which leads the water down the center line in a more efficient displacement pattern which helps with tracking. The nose entry is even more sharp from the bottom up further back towards the standing area for an even more engaged feel and quiet cutting.
The nose entry got a sharper and more pronounced Vee shape underneath to cut the water even cleaner. The dugout got carved out inside to achieve another 1″ width in the cockpit. Thinned out the tail to help it sink easier for agility while executing buoy turns and riding bumps.
The bottom has a flatter rail panel under the feet compared to 2021; this was lengthened to increase even more side to side stability. We've shortened the step rail all the way back to the tailblock, which finishes off into a narrow square tail at the corners. This provides a cleaner release, more control while back on the tail and a very slippery glide per stroke.
This tail has proven to provide unmatched glide per stroke and fantastic stability in narrow widths. The tail works as two in one. Narrow low drag speed while paddling and wider max stability when you step back sink and engage the tail. A true industry first in tail design. The feel will blow your mind
The board come with rails saver pro and infinity carbon fin
Perfect condition non ding, no sctratches!
Color : grey/black
Specs 14 x 24 LT 298
Error: Contact form not found.
| | |
| --- | --- |
| Available colors | Black-Grey |
| Available sizes | 14' x 24'' |
| Construction | Hollow carbon sandwich PVC |
| Fin | Infinity carbon fin |