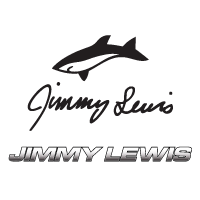 Jimmy Lewis DestroyerPM
Customize the product to find out the price.
Description
DestroyerPM  new supboard by Jimmy Lewis.
We are super excited & can't wait to ride with new model by Jimmy Lewis named the "Destroyer"
Modelled off his number 1 selling surfboard model the Destroyer will be the perfect 1 board quiver
With a beautiful pulled slot gacor maxwin in rounded pin tail & fuller nose it should fit in somewhere between our number 1 best selling board the Striker & maybe the Stun Gun
Performance with stability & paddle power
The DestroyerPM will come int the following sizes and in white color
Comes with 4+1 center fin
Construction I-Beam PVC sandwich classic
Specs:
8 x 30 115L – 8'5 x 30.5 130L – 8'10 x 31 145L – 9'3 x 31.5 160L
Error: Contact form not found.
Dimensions
N/A
Available colors

Purple, White

Available sizes

7'7", 8'10", 9'3", 8'0", 8'5''

Board construction
JL Classic Construction
Fin
8'5″ - 6″ JL swept fin and 4″ side bites
8'11"- 7″ JL swept fin and 4″ side bites
9'5″ and 10'0'' – 8″ JL swept fin and 4″ side bites
Litres
145
Litres
115
Litres
130
Dimensions
N/A
Dimensions
N/A
Dimensions
8,10" ×" 31" ×" 4,5" in
Dimensions
8,0" ×" 30" ×" 4" in
Dimensions
8,5" ×" 30,5" ×" 4,2" in