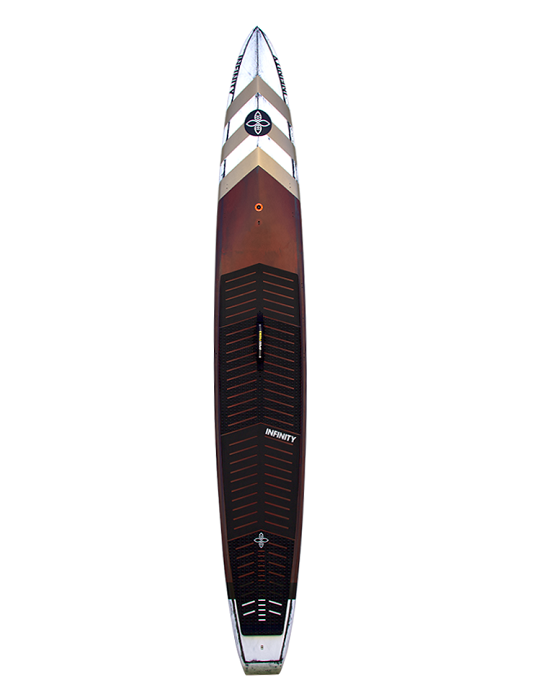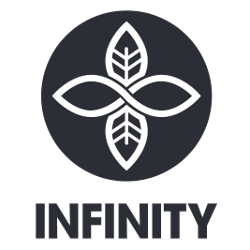 Infinity Sup Blackfish – flatdeck
3.195,00€
Description
Blackfish race supboard by Infinity Sup.
The Infinity Blackfish flatdeck version continues to set the standard for the all-around category and lead the pack in the planning hull style design.
Coming off the momentum of the 2019 design with Shae Foudy winning the APP World Title, Candice Appleby, Tyler Bashor, and Itzel Delgado.
All winning several races with the Blackfish as well as Kai Lenny coming out of SUP obscurity to win in London.
We have further taken Dave Boehne's "inverse Vee" bottom concept and built on this platform.
First, the bottom concept remains the same with a few adjustments to add a touch of stability without sacrificing flat-water glide.
Dave narrowed the inverse Vee and added flat panels to the perimeter and took the inverse Vee all the way out the back of the tail. This increased the glide per stroke, added stability in all situations and remains the fastest board off the starting line.
Nose entry got a new look for the first time since 2015.
The nose general shape is the same only taller and comes to more of a point. The taller nose and sharper entry proves to be better specifically for upwind conditions as it acts more like a piercing style nose in this situation.
Construction TEAM ELITE CARBON CONSTRUCTION PVC SANDWICH
All the Blackfish flatdeck  will remain in collection without changement as shape and color options for all 2023
***NOTICE, WE HAVE HAD A FEW (NOT ALL BOARDS) CASES WHERE THE PURPLE COLORWAY HAS FADED INTO A BRIGHT BLUE DUE TO EXTENSIVE SUN EXPOSURE,  WE CANNOT GUARANTEE THE PURPLE WILL STAY PURPLE. NO DAMAGE HAS BEEN MADE TO ANY OF THESE BOARDS ONLY A CHANGE IN COLOR. IF YOU CHOOSE TO PURCHASE THE PURPLE AND IT FADES, THERE IS NO WARRANTY OR RETURN APPLICABLE. THANK YOU***
Specs:
14'0 x 21.5 LT 257 – 14'0 x 23″ LT 278 – 14'0 x 24.5 " LT 295 – 14'0 x 27″ LT 323 – 14'0 x 28.5″ LT 349
Error: Contact form not found.
| | |
| --- | --- |
| Dimensions | N/A |
| Available colors | Gold, Grey, Purple |
| Available sizes | 12'6" x 21.5", 14'0 x 24.5", 14'0 x 28.5", 14'0" x 21.5", 12'6'' x 23'', 12'6'' x 25'', 14' x 23'', 14' x 27'' |
| Construction | Team Elite Supspension Sandwich PVC Carbon |
| Fin | Center carbon fin |
| Litres | 349 |
| Litres | 257 |
| Litres | 278 |
| Litres | 295 |
| Litres | 321 |
| Dimensions | 14" ×" 28,5" in |
| Dimensions | 14,0" ×" 21,5" in |
| Dimensions | 14,0" ×" 23" in |
| Dimensions | 14,0" ×" 24,5" in |
| Dimensions | 14,0" ×" 27" in |