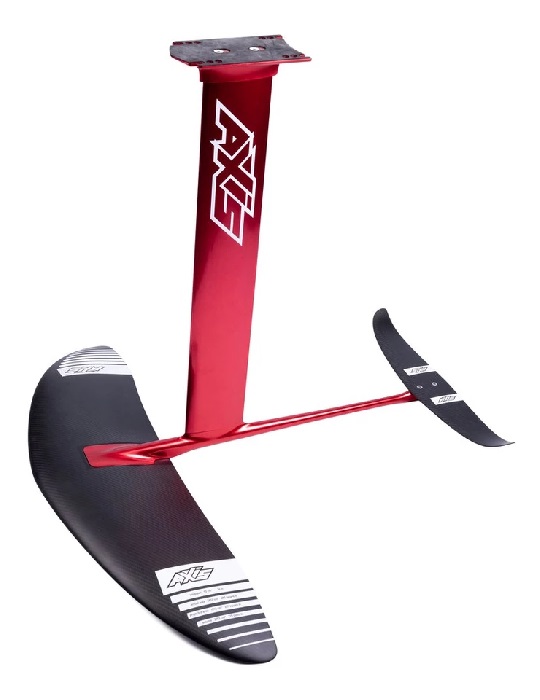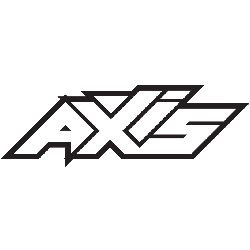 The AXIS S-Series – Beginner package
1.745,00€
Description
Warning
: preg_match(): Compilation failed: invalid range in character class at offset 4 in
/var/www/vhosts/jlid-surfstore.com/httpdocs/zaki-privacy-cookie/1.0/libs/php/simplehtmldom/1.5/simple_html_dom.php
on line
1364
Warning
: preg_match(): Compilation failed: invalid range in character class at offset 4 in
/var/www/vhosts/jlid-surfstore.com/httpdocs/zaki-privacy-cookie/1.0/libs/php/simplehtmldom/1.5/simple_html_dom.php
on line
1364
Warning
: preg_match(): Compilation failed: invalid range in character class at offset 4 in
/var/www/vhosts/jlid-surfstore.com/httpdocs/zaki-privacy-cookie/1.0/libs/php/simplehtmldom/1.5/simple_html_dom.php
on line
1364
Warning
: preg_match(): Compilation failed: invalid range in character class at offset 4 in
/var/www/vhosts/jlid-surfstore.com/httpdocs/zaki-privacy-cookie/1.0/libs/php/simplehtmldom/1.5/simple_html_dom.php
on line
1364
Warning
: preg_match(): Compilation failed: invalid range in character class at offset 4 in
/var/www/vhosts/jlid-surfstore.com/httpdocs/zaki-privacy-cookie/1.0/libs/php/simplehtmldom/1.5/simple_html_dom.php
on line
1364
Warning
: preg_match(): Compilation failed: invalid range in character class at offset 4 in
/var/www/vhosts/jlid-surfstore.com/httpdocs/zaki-privacy-cookie/1.0/libs/php/simplehtmldom/1.5/simple_html_dom.php
on line
1364
Warning
: preg_match(): Compilation failed: invalid range in character class at offset 4 in
/var/www/vhosts/jlid-surfstore.com/httpdocs/zaki-privacy-cookie/1.0/libs/php/simplehtmldom/1.5/simple_html_dom.php
on line
1364
Warning
: preg_match(): Compilation failed: invalid range in character class at offset 4 in
/var/www/vhosts/jlid-surfstore.com/httpdocs/zaki-privacy-cookie/1.0/libs/php/simplehtmldom/1.5/simple_html_dom.php
on line
1364
Warning
: preg_match(): Compilation failed: invalid range in character class at offset 4 in
/var/www/vhosts/jlid-surfstore.com/httpdocs/zaki-privacy-cookie/1.0/libs/php/simplehtmldom/1.5/simple_html_dom.php
on line
1364
Warning
: preg_match(): Compilation failed: invalid range in character class at offset 4 in
/var/www/vhosts/jlid-surfstore.com/httpdocs/zaki-privacy-cookie/1.0/libs/php/simplehtmldom/1.5/simple_html_dom.php
on line
1364
Warning
: preg_match(): Compilation failed: invalid range in character class at offset 4 in
/var/www/vhosts/jlid-surfstore.com/httpdocs/zaki-privacy-cookie/1.0/libs/php/simplehtmldom/1.5/simple_html_dom.php
on line
1364
Warning
: preg_match(): Compilation failed: invalid range in character class at offset 4 in
/var/www/vhosts/jlid-surfstore.com/httpdocs/zaki-privacy-cookie/1.0/libs/php/simplehtmldom/1.5/simple_html_dom.php
on line
1364
Warning
: preg_match(): Compilation failed: invalid range in character class at offset 4 in
/var/www/vhosts/jlid-surfstore.com/httpdocs/zaki-privacy-cookie/1.0/libs/php/simplehtmldom/1.5/simple_html_dom.php
on line
1364
Warning
: preg_match(): Compilation failed: invalid range in character class at offset 4 in
/var/www/vhosts/jlid-surfstore.com/httpdocs/zaki-privacy-cookie/1.0/libs/php/simplehtmldom/1.5/simple_html_dom.php
on line
1364
Warning
: preg_match(): Compilation failed: invalid range in character class at offset 4 in
/var/www/vhosts/jlid-surfstore.com/httpdocs/zaki-privacy-cookie/1.0/libs/php/simplehtmldom/1.5/simple_html_dom.php
on line
1364
Warning
: preg_match(): Compilation failed: invalid range in character class at offset 4 in
/var/www/vhosts/jlid-surfstore.com/httpdocs/zaki-privacy-cookie/1.0/libs/php/simplehtmldom/1.5/simple_html_dom.php
on line
1364
Warning
: preg_match(): Compilation failed: invalid range in character class at offset 4 in
/var/www/vhosts/jlid-surfstore.com/httpdocs/zaki-privacy-cookie/1.0/libs/php/simplehtmldom/1.5/simple_html_dom.php
on line
1364
Warning
: preg_match_all(): Compilation failed: invalid range in character class at offset 4 in
/var/www/vhosts/jlid-surfstore.com/httpdocs/zaki-privacy-cookie/1.0/libs/php/simplehtmldom/1.5/simple_html_dom.php
on line
684
Warning
: Invalid argument supplied for foreach() in
/var/www/vhosts/jlid-surfstore.com/httpdocs/zaki-privacy-cookie/1.0/libs/php/simplehtmldom/1.5/simple_html_dom.php
on line
691
Warning
: preg_match_all(): Compilation failed: invalid range in character class at offset 4 in
/var/www/vhosts/jlid-surfstore.com/httpdocs/zaki-privacy-cookie/1.0/libs/php/simplehtmldom/1.5/simple_html_dom.php
on line
684
Warning
: Invalid argument supplied for foreach() in
/var/www/vhosts/jlid-surfstore.com/httpdocs/zaki-privacy-cookie/1.0/libs/php/simplehtmldom/1.5/simple_html_dom.php
on line
691
Complete Beginner package is
The AXIS S-Series 1150mm Carbon Front wing , 500 Carbon Rear Wing, Standard Fuselage, 75cm mast
The AXIS S-Series 1150mm Carbon Front Wing is the biggest of our newest generation of high aspect wings, focusing on longest and most efficient gliding and pumping. The "Glide Series" wings are designed to be easy and early to lift for their size. The have tons of control, and feel comfortable for most levels of riding.
The AXIS S-Series Carbon Rear Wing 440mm is the most stable of our rear wings. Ideal for the entry level and all round riders, the 440 will make your ride as stable as it gets. Suggested as an all round companion to our larger front wings (1150 and 1010). You can use the 440mm Carbon Rear Wing with our Standard, Short or ULTRA Short S-Series Fuselages for quicker turning and looser feel.
Standard fuselage length is 76.5cm long.
The 75cm mast is mostly used on bigger surf, downwinders, wings and more advanced riding with the S-Series foil.
Foil Base Plate for AXIS K/S-Series.
Perfect for wings – downwind – small waves – pumping.
| | |
| --- | --- |
| Available sizes | 1020 mm, 500 mm, 75 cm, 76,5 cm |